The party event of the year is set to take place on Saturday, Aug. 26 at Complexe Pointe-Claire, featuring some outstanding musical talent and an endless array of gourmet food.
The 19th annual Strangers in the Night gala, voted as The Suburban's Best of Montreal 2022 event winner, will benefit three charities: the West Island Women's Shelter, the Shriners Hospitals for Children, and The West Island Black Community Association (WIBCA). More than 5,000 people will party under a 65,000-square-foot tent, transforming a regular parking lot into a virtual hall under the stars. Headline performers are Gloria Gaynor, Kool & the Gang, Technotronic, Crystal Waters, Freddie James, DJ Majess, Old Soul, Ford Miller and Jordyn Sugar.
Presented by Nadia Saputo Events, the Strangers in the Night Foundation (SITN) is headed by actor Larry Day. The COVID-19 pandemic put these large scale events on hold, but Day and his team still found a way to keep the party going. In 2020 there were two drive-in shows at The Royalmount Drive-in Event Theatre with bands like Boogie Wonderband performing after the movies.
"People stayed around their cars and were a safe distance away from each other but had a fun time," said Day. "Of course, the COVID years were on a much smaller scale, but it was felt we still had to do something in those years."
In 2021, the SITN Foundation had local bands, including The Box, at the Les Jardins Royalmount site. "Instead of 4,000 guests we had 400, but at least we did something," said Day, whose smile grows a mile long when he talks about last summer's return to normalcy, with the Jacksons as the headliners and Nadia Saputo and her husband, former Montreal Canadiens defenceman Patrice Brisebois, as honorary chairs.
"It was like a big reunion, with people and companies we had not seen or dealt with in three years," he noted. "We knew we had to come out strong and I think we accomplished that goal. We were at a new location at Complexe Pointe-Claire, thanks to the Westcliff Group, which people seemed to like. Each of the selected charities for 2022 received $100,000 each at a cheque presentation we had in October of last year."
Day acknowledges that a big part of the success of Strangers in the Night are the restaurants that participate year in and year out at their own expense — and last year was no exception. "COVID had been hard on, as everyone knows, and yet we still had over 50 on site serving samples of their dishes," Day says. "We lost quite a few of our normal establishments due to the staffing shortage, and also even had last minute cancellations due to COVID cases in staff, but overall, the ones that did participate took up the slack and guests comments were that it was one of the best years from a food standpoint. This year things seem to be back to normal with many more restaurants returning to keep our guests full of amazing food choices."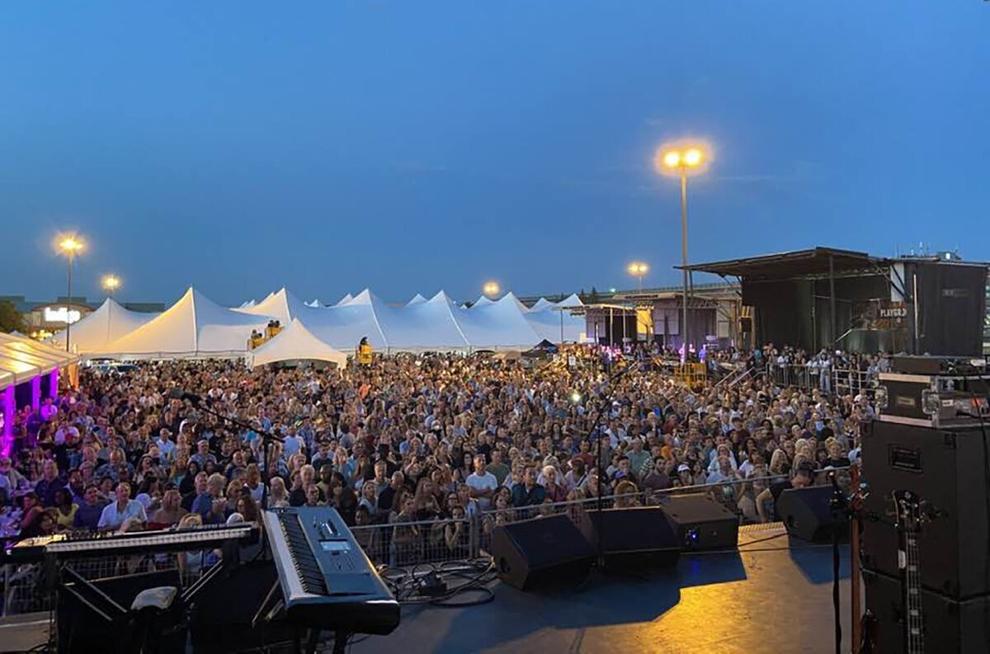 The goal this year is to raise enough to allocate $125,000 to $150,000 to each charity so they can all continue the great work that they do in the communities they serve.